Introducing Tails… Modern lines, shirt tails, comfortable fit and interesting construction all add to the appeal of this every day tee. Many of you have had the opportunity to see and try on this sweater and know that it is a must knit summer tee!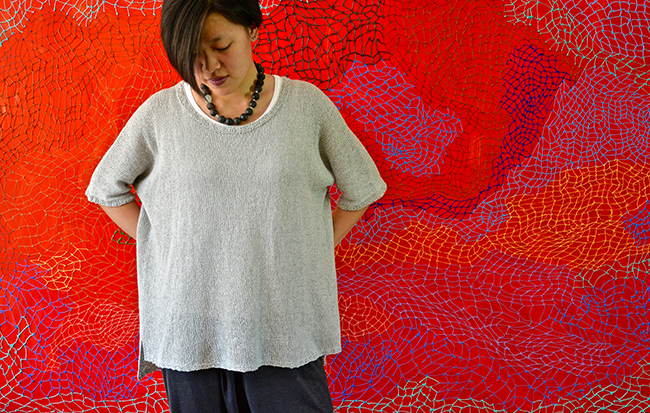 Knit in any one of a number of Shibui yarns (shown here in Shibui's newest yarn, Twig in the color ash, but you can also use Staccato, Linen, Kavo or Pebble) each yarn changes the sweater's feel, so you can customize to your hearts content. And, if you like, add a long sleeve!
Tails is as easy to knit as it is to wear… It is a sweater you will knit again and again!
Please take a moment to view all the photos and  heart and queue Tails on its ravlery page!
You can learn more about this and all  VERSACIKNITS patterns on ravelry.
Happy knitting,
Lori
{ 0 comments }