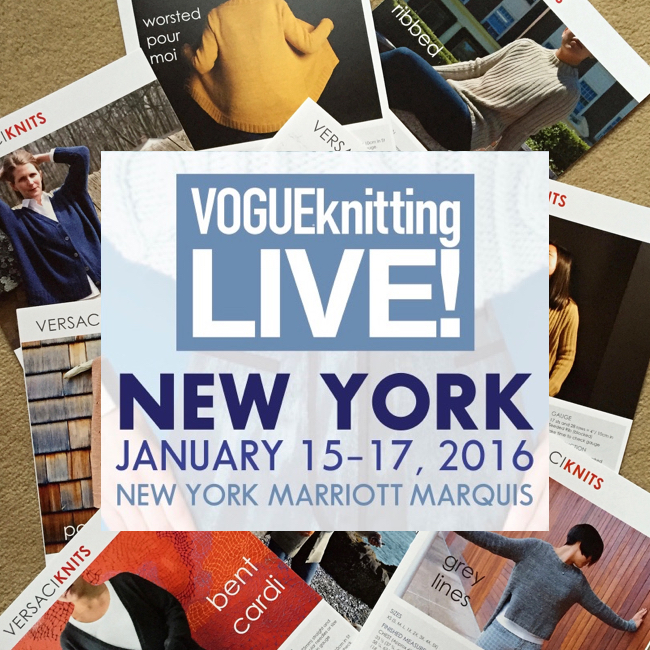 This weekend is Vogue Knitting Live NYC at the Marriott Marquis Hotel and VERSACIKNITS will be on the 5th floor in Booths 417, 419 and 421 with Cornwall Yarn Shop!
We will have lots of samples to try on, books and patterns to buy (if you ask, I will be happy to sign them) and plenty of yarn. If you purchase VERSACIKNITS patterns AND yarn, I'll throw in a VERSACIKNITS project bag for free! So please come say "hello"!
Marketplace hours:
Friday 5:00 PM – 8:00 PM
Saturday 10:00 AM – 6:30 PM
Sunday 10:00 AM – 4:00 PM
I hope to see you there!
Happy knitting,
Lori
{ 0 comments }