Many of you know that my favorite place to be is a small island off the coast of Maine, Vinalhaven! While today Vinalhaven is best known for its thriving lobster trade, during the 19th century it was home to one of Maine's largest granite quarrying businesses. Today the island is dotted with beautiful granite swimming queries as well as stunning ocean views and hiking trails.
This past summer I was fortunate to spend 4 full months on the island, taking in its beauty and tranquility. The proximity to the ocean and the island's glorious hiking trails are wonderful stimulants to my creative process, and this summer was one of my most productive periods.
The first design from this inspiring summer is GRANITE ISLAND,  a modern take on the traditional sweater coat. Knit in The Fibre Co.'s extraordinary new yarn, Arranmore, I was immediately drawn to the colorway, Glenveagh Castle, which reminded me of the granite found on the island. The resulting design might be my personal favorite to date!
Replete with big pockets and a large shawl collar, it is the type of garment that you will want to wear all winter long — inside and out! Despite being knit in Aran weight yarn, the coat is surprisingly light weight and lacks the expected bulk of many sweaters knit from bulky yarns. The sweater's A-line shaping makes it flattering for just about everyone, the Moss stitch pattern enhances the beautiful donegal tweed coloring and the combination of cashmere and silk with merino creates a luxe and cozy fabric.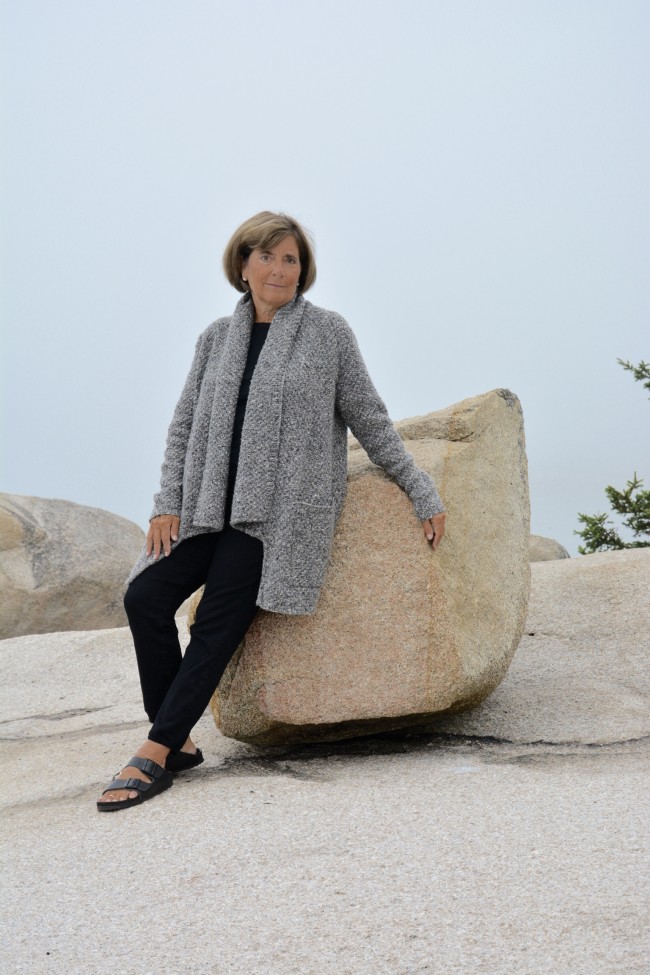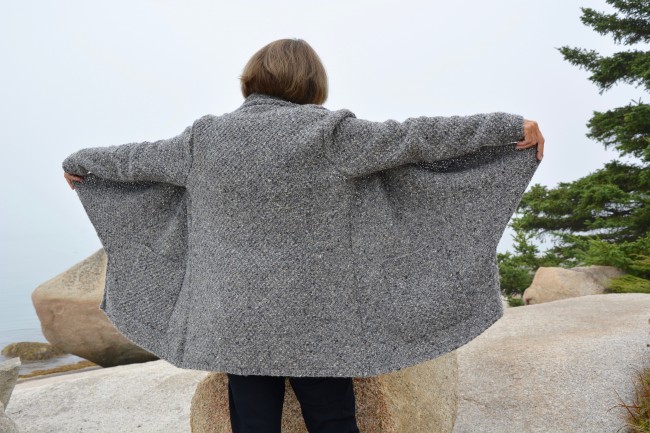 GRANITE ISLAND is now available to buy on ravelry or at your local yarn store!
Read more about the the design over at VERSACIKNITS blog and on facebook and Instagram, so make sure to follow us!
Take a moment and head over to ravelry to heart and queue all of VERSACIKNITS designs!
Happy knitting,
Lori