FORM [fawrm]
noun: external appearance of a clearly defined area, as distinguished from color or material; configuration.
verb (used with object): to give form or shape to; shape; fashion.
verb (used without object): to be formed or produced; to make a particular form or arrangement.
---
As Vogue Knitting LIVE NYC approaches, I have a few more designs that need to be published. This one, FORM, is a seamless, top-down design that I consider the quintessential everyday pullover!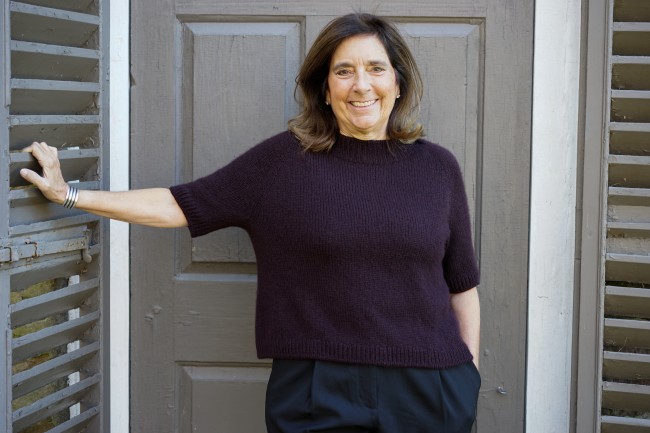 To begin with, the construction is impecable:
Uniquely constructed boat neck collar which is both fun to knit and lays beautifully along the neck edges.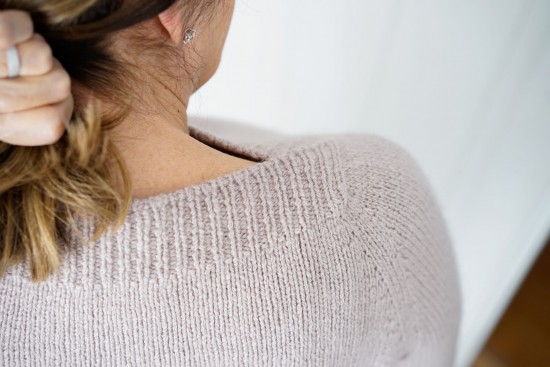 Compound raglan sleeve results in the perfect armhole depth irrespective of size.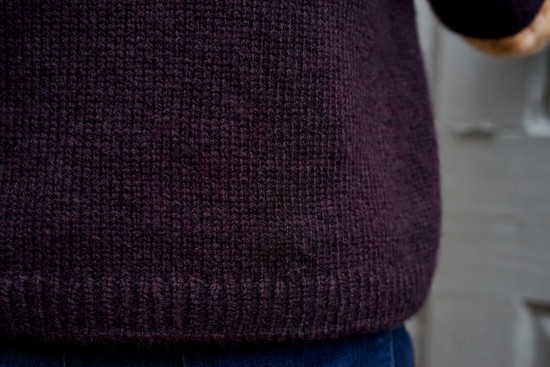 A-line body shaping with body darts rather than at side edges, crating a lovely drape.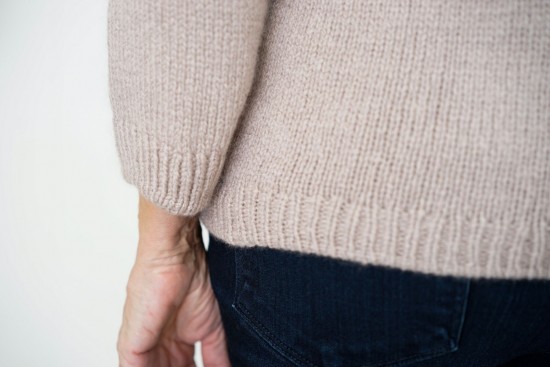 And, the pattern includes 2 different body and sleeve lengths!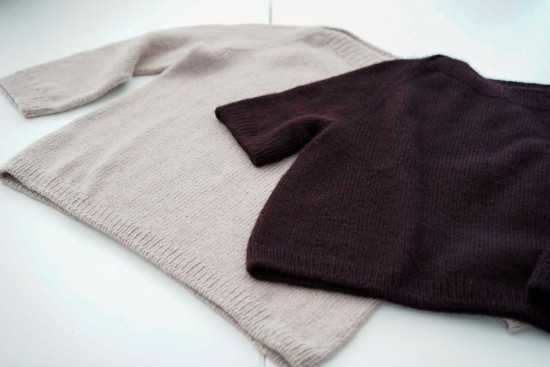 Then add the amazing Woolfolk FÅR, for a gorgeous drape and feel!
In the eggplant version, I am wearing FORM with 4" of positive ease, as designed, but you can see that FORM is equally lovely with no ease, which is the case with the pale pink version that is one size smaller that the eggplant one! Either way, it is the perfect FORM for wearing every day!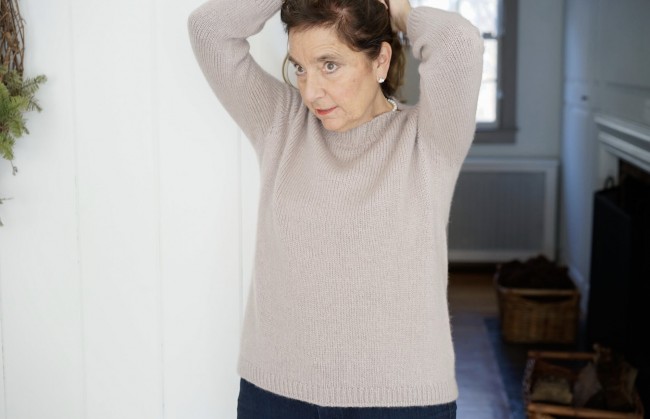 Head over to ravelry to see more photos of FORM, learn more details and heart, queue and/or buy the pattern!

If you are headed to Vogue Knitting Live NYC, be sure to come visit us in the Yarn Culture booth and you can see and try on FORM for yourself!!

Read more about VERSACIKNITS on the blog and follow us on facebook and Instagram!
Happy knitting,
Lori