My friend, Kathie, sent me this note yesterday (we are working on the write-up for a new sweater). I just had to share it!
All my life I have adored stripes, and I have a whole drawer devoted to striped shirts.  My favorite outfit as a toddler was a red & white striped t-shirt with red overalls.  One of my favorite photos of myself as a kid was taken in Central Park in 1961; I was wearing a blue and white striped boat-neck shirt with clamdiggers (capris) and a white sailor hat with felt appliques that read "The World is My Oyster."  I remember feeling totally right and very full of myself in that outfit!
Lately I have been obsessed with art/fashion photos on the internet – there is so much wonderful stuff to be seen now — and I thought I would share this one with you.  It's no wonder we love stripes!   And this collection doesn't even include Jean Seberg, another icon in stripes (thanks exPress-O):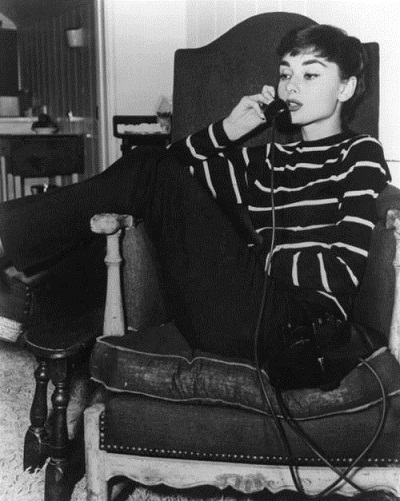 Thanks for sharing, Kathie! Now I need to add a STRIPES board to pinterest!