If you have been watching any of my social media feeds this summer, you know that I have been smitten with Cecelia Campochiaro and her stellar book, Sequence Knitting: Simple Methods for Creating Complex Fabrics (learn more about the book and how to buy your own copy here).  While I have knit many pieces over the last few months, today I am actually publishing my first design using this concept: sequences!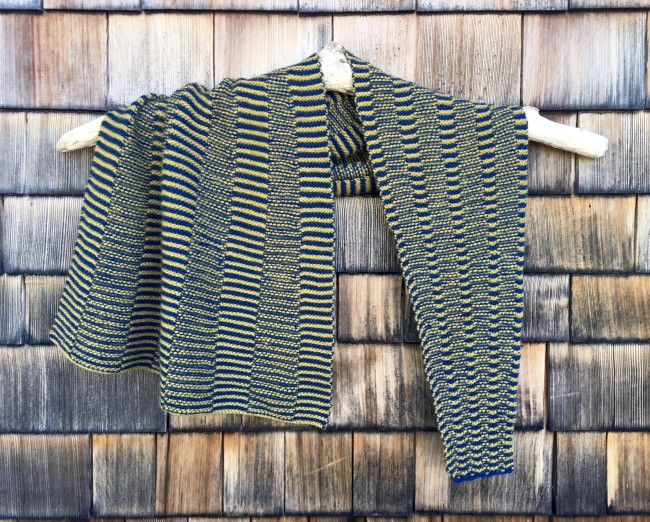 But my journey did not begin here; I actually had months of working on other ideas first!
As soon as Sequence Knitting arrived in the mail, I was immediately taken with 2-color sequence knits. So, I began with knitting a scarf/cowl that used up the left over The Plucky Knitter Cashmere yarn from my Op-Art Cowls knit last year. Using  simple [k2, p2, k2] sequence and using a fingering weight yarn (well almost sport weight) using US #4 needles, I cast on 78 sts and worked 2 rows in each of 2 colors, then changed each color as I ran out of yarn. When I ran out of yarn, I grafted the ends together to create a simple, Sequence Knitting cowl!
I know that I keep saying that I don't design shawls. I guess when you publish your fifth design, you might have to stop saying that, but I don't think of myself as a shawl designer. But I do love playing with shape and texture, so when I fell in love with 2-color sequence knitting, it wasn't a big leap to start thinking about how you might use "sequences" as a way of shaping a shawl.
Initially I worked with increasing one set of sequences while decreasing another, but this seemed to violate the idea of using simple patterns to create complex patterns. But this did lead me to the idea that varying the sequence with a simple increase might create an interesting design. So I began with a simple [k2, p2] sequence and moved to a [k3, p3] sequence and then a [k4, p4] sequence; thus, the idea of a sequenced yoke was born. The resulting baby sweater pattern is forthcoming!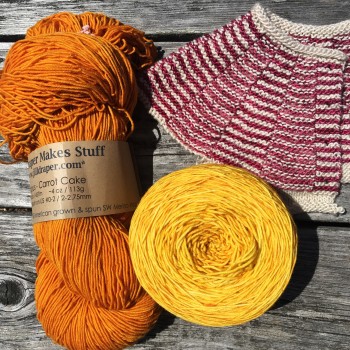 And that lead me to think about how to accomplish something similar with a flat design. Clearly increasing on both the knit and purl "columns" at the same time was quite dramatic, so I tried alternating the increases… and then changing the location and timing of the increases in the knit column and later in the purl column and sequences is the result!

I must admit that this is one of the most enjoyable pieces I have knit. So far I have knit 2 in Shibui's Drift (above) and 2 in DK weight yarns (one in Clara Yarn Shetland 1.0) and one in Jill Draper Makes Stuff Mohonk.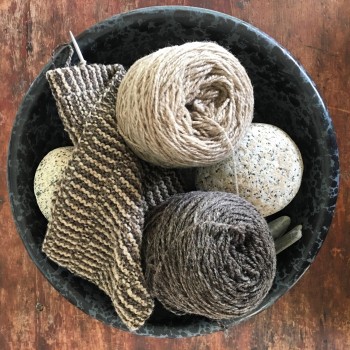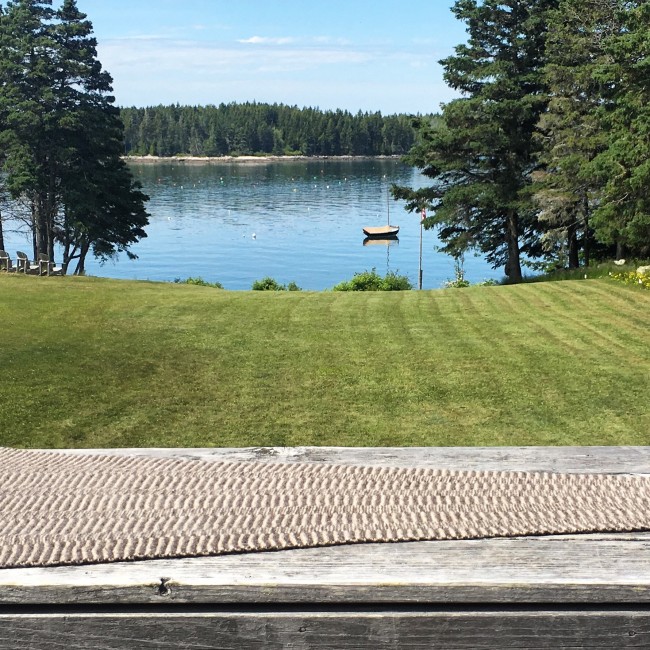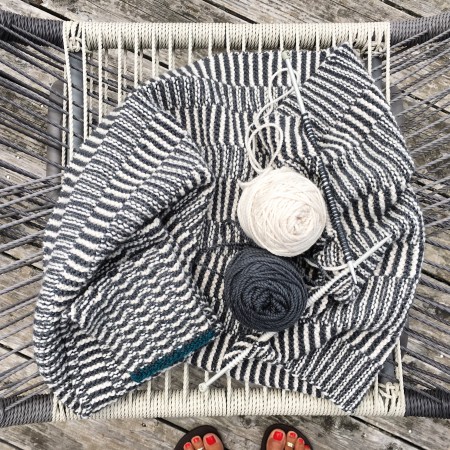 Happy knitting,
Lori