All fall, and into winter, my daughter just kept saying that she wanted a mustard colored hat. We looked and looked and couldn't find one we liked, but leave it to The Plucky Knitter to have the perfect color mustard yarn (Primo Worsted in color Curry Up)! I started thinking of a simple rib, but this seemed to boring. Next I worked a plain brioche (in my case a double Fisherman's rib) and still wasn't completely happy with the restful. So I moved on to one of my go to stitches, a single Fisherman's rib, and was in love. So here is Molly's Mustard Hat!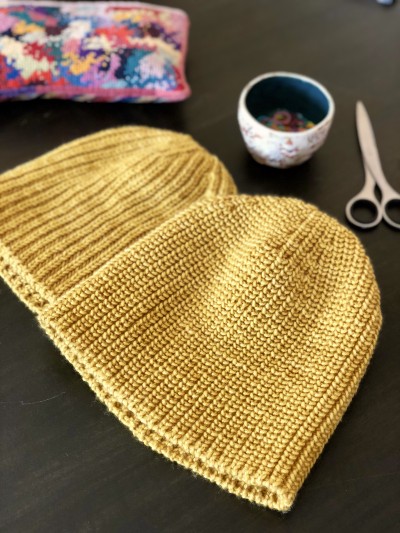 The hat is quite versatile and can be worn perched on top of your head as shown or pulled down with the rim folded up for a beanie. And of course, a pom pom on top is always a wonderful added touch!!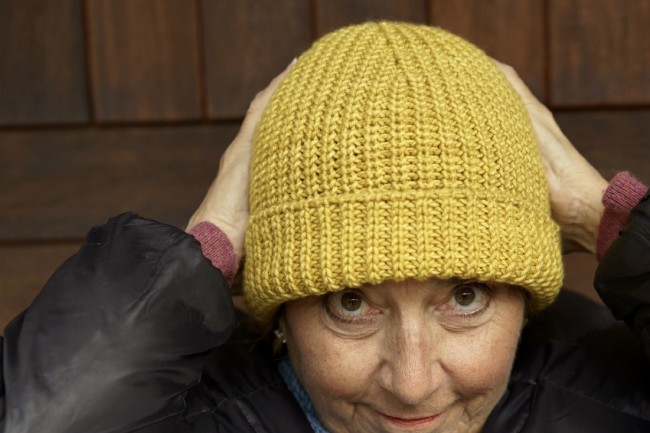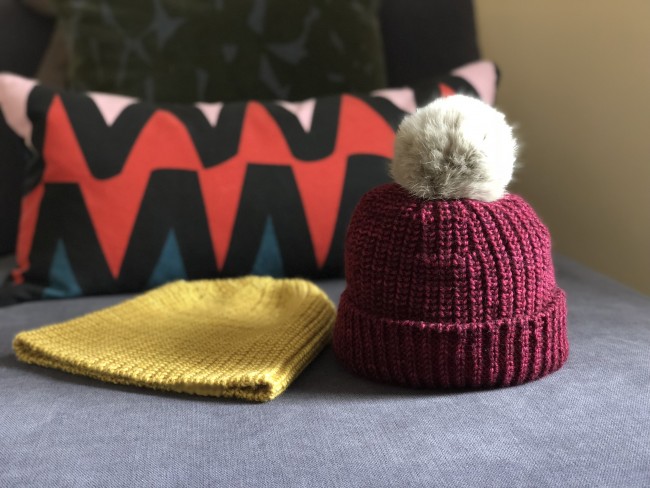 All you need to knit Molly's Mustard Hat is a skein of your favorite worsted weight yarn (the hat shown in the wonderful deep red is The Uncommon Thread Lush Worsted in color Lust) and some circular needles!! And, while I have written the instructions for Single Fisheman's Rib, if you prefer to work in Double Fisherman's Rib, you can CO for one size smaller than desired and work as instructed.
If you are headed to Stitches West next week, be sure to come visit us in the Yarn Culture booth and you can see and try on all of my recent designs for yourself!! 
Read more about VERSACIKNITS on the blog and follow us on facebook and Instagram!
Happy knitting,
Lori