Just a quick note to let you know that two new designs are now available: LINEAGE and LATERAL!
I really wanted to take these new designs to Vogue Knitting Live NYC, so everyone on the team worked overtime to get them written up, editing, tested, printed and now published. Since we are deep in the throws of prepping and packing, I don't have time to do them justice here, but I am sharing a few photos and you can head over to ravelry to see and read more.
First, LINEAGE: Clean lines and comfortable fit make this easy-to-knit vest a fashionable addition to any wardrobe!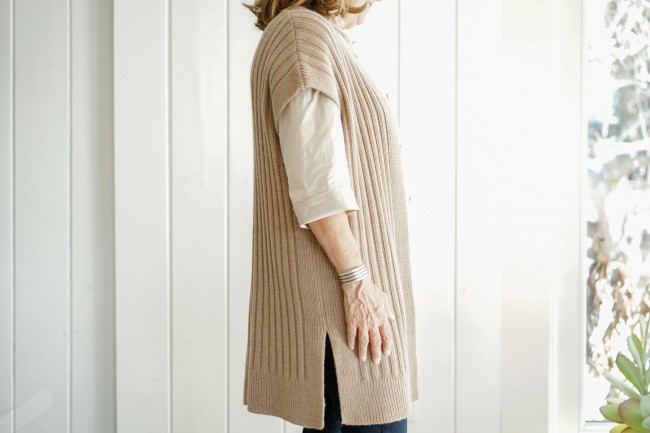 Then, LATERAL: Turn any outfit into a fashion statement with this easy-to-wear sleeveless tunic!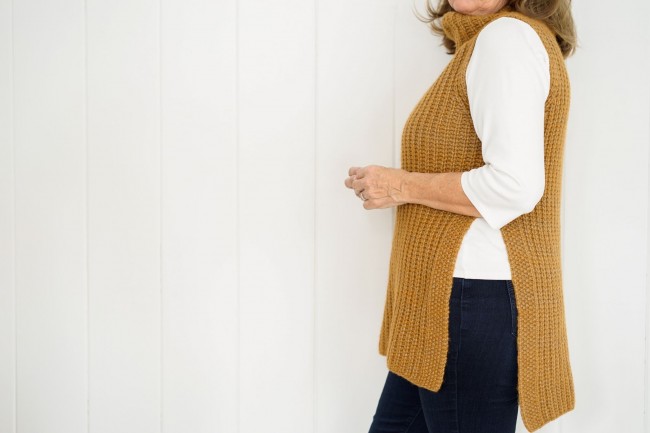 You will note that these two designs also use Woolfolk yarns (this time their new yarns TOV DK and Left) and we will be featuring all of the Woolfolk yarns in the Yarn Culture booth at Vogue Knitting Live (Booths 711, 713, 715, 717) this weekend in NYC and again at Stitches West in February. If you are in NYC, please come visit us and enter to win one of 3 kits of your choice!
I promise to come back next week and write more about the two designs, but in the meantime, head over to ravelry to see more photos of LINEAGE and LATERAL, learn more details and heart, queue and/or buy the pattern! 
If you are headed to Vogue Knitting Live NYC, be sure to come visit us in the Yarn Culture booth and you can see and try on FORM for yourself!! 
Read more about VERSACIKNITS on the blog and follow us on facebook and Instagram!
Happy knitting,
Lori