As many of you know, I spend my summers "on The Reach". A body of water between Vinalhaven and Greens Islands in Penobscot Bay, Maine.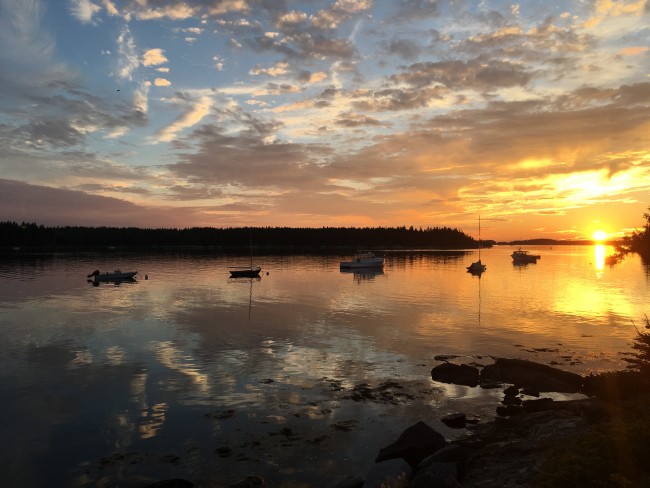 The Reach is a meditative place for me. The water and adjoining rocky coast change color and texture depending on the weather and time of day; sometimes blustery and sometimes serene, but aways full of color. So I think it is fitting that I finally name a sweater after it: THE REACH!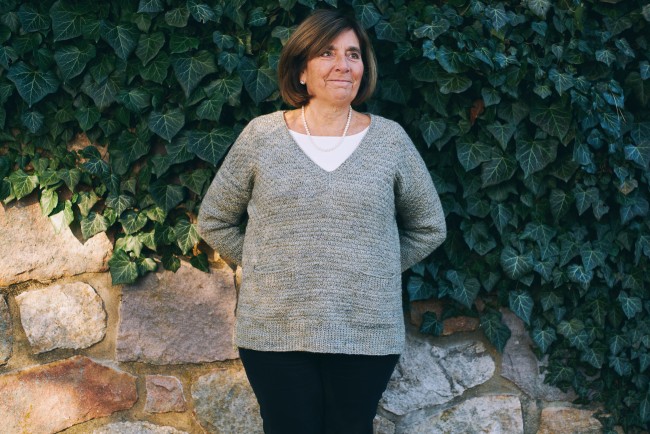 THE REACH is the kind of sweater that you want to wear every day. Loose fitting, clean lines, modern detailing, set-in pockets and plenty of texture.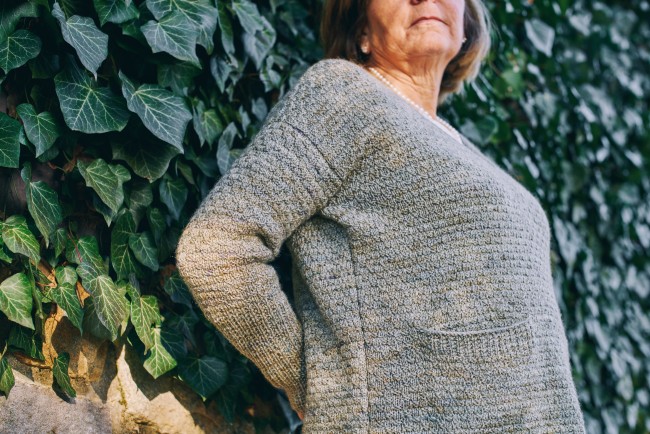 The elegance of THE REACH is in the attention to details: the I-cord edged side vent, the longer back hem, the use of Broken Rib to frame the pocket tops and v-neckline, the extended cuffs and modified drop shoulder. And as my test knitters will attest, THE REACH is polished enough to wear with a skirt and boots and casual enough to wear with jeans and a T-shirt.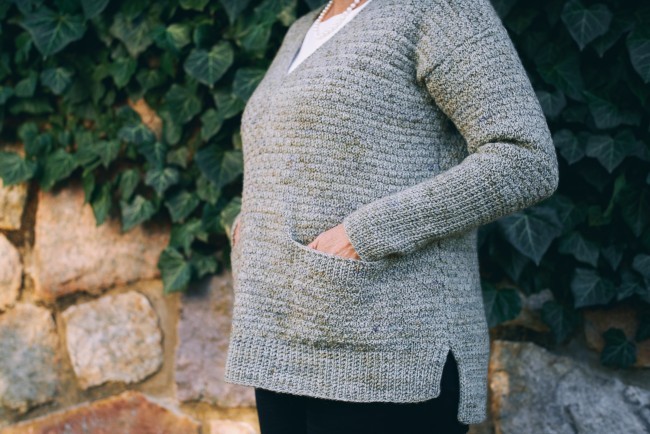 I chose to knit my THE REACH in the fabulous VIOLA Mooresburg DK in color Dew Drop which is bursting with subtle colors so reminiscent of the water and coastline.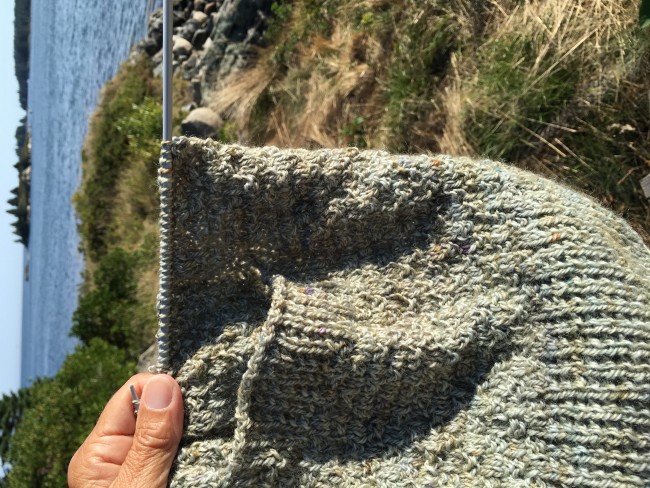 Grown and spun in Ontario Canada, very close to VIOLA's new workspace and studio, the yarn is spun from the fleece of a Cotswold/Dorset cross sheep. I first experienced Mooresbugh DK as part of VIOLA's kickstarter Campaign last winter and knew that I wanted to work with it some more. VIOLA describes it as "a beautiful 2 ply, light double knit weight. It is wooly, soft and squishy and just about the best sweater yarn I can think of." The dyeing is just stunning and as you work with the yarn you can't help but be reminded that you are working with an animal's fleece. And it is completely transformed when you put it in some soapy water, blooming into a soft and lustrous fabric!
Unfortunately, VIOLA only has a small quantity in her store right now, but stay tuned for her next update! It is well worth the wait!
And let us not forget that my "puppy", Ash, made my knitting a bit of a challenge!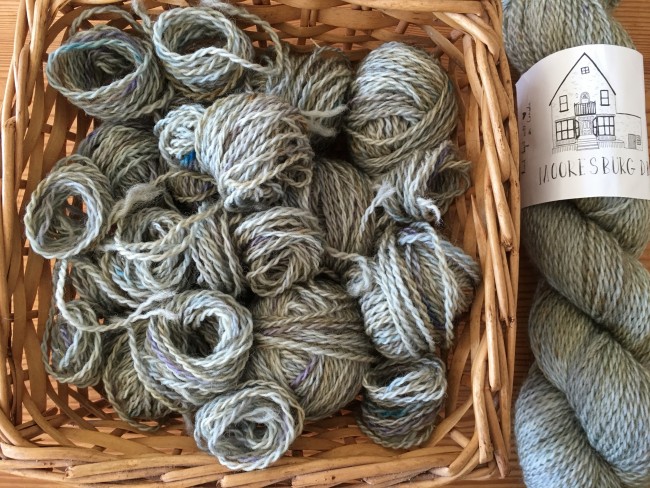 One day I found him with yarn in his mouth. He is not the type to simply mouth the yarn or to pull it apart, he actually chews on the yarn and tears it into lots of pieces. I knew that I was going to get close to running out of yarn and sure enough, my pocket linings were knit with the salvaged remnants of Ash's handiwork!
THE REACH can be knit in sizes ranging from XS for a 28-30″ bust to 3X for a 51-54″ bust. So, head over to Ravelry,  where you can see photos of my project, as well as many of my test knitters!
Happy knitting,
Lori