I am having so much fun exploring indy dyed yarns AND shawl design. Here, in my second design, I combine a dyer who I have followed for many years, A Verb for Keeping Warm and a classic crescent shawl shape to create a modern, wearable statement shawl: SINUOUS.
sin.u.ous
ˈsinyo͞oəs/
adjective
having many curves and turns. winding, windy, serpentine, curving, twisting, meandering, snaking, zigzag, curling, coiling "a sinuous river"
lithe and supple. lithe, supple, agile, graceful, loose-limbed, limber, lissome "she moved with sinuous grace"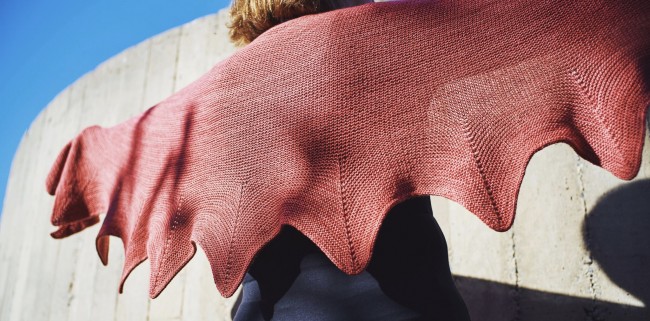 A classic garter stitch crescent shawl, SINUOUS is a bold, modern and wearable statement piece. Shown in A Verb for Keeping Warm Annapurna in color Old Vine, I cannot say enough about how wonderful this yarn is to work with. The naturally dyed yarn colors are incredibly beautiful, the yarn's feel is luxurious to the touch and the resulting drape is sublime.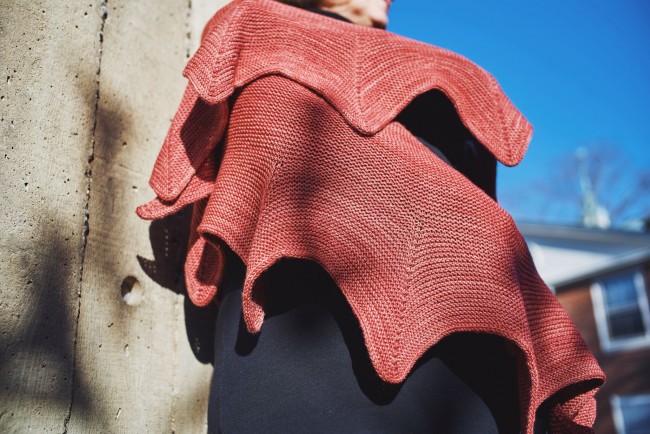 SINUOUS is an easy knit with just enough interest to keep you going to the end and the shawl is finished with a lovely I-cord edge. Once off the needles, you will love how elegant you feel when wrapped up in your own SINUOUS!
And in honor of Valentine's Day, Now through February 14th receive 20% off the pattern with coupon code: SINUOUS at check out on Ravelry!
See more photos, like and queue SINUOUS on Ravelry….
Happy knitting,
Lori