Today is the last day to get 20% off SINUOUS!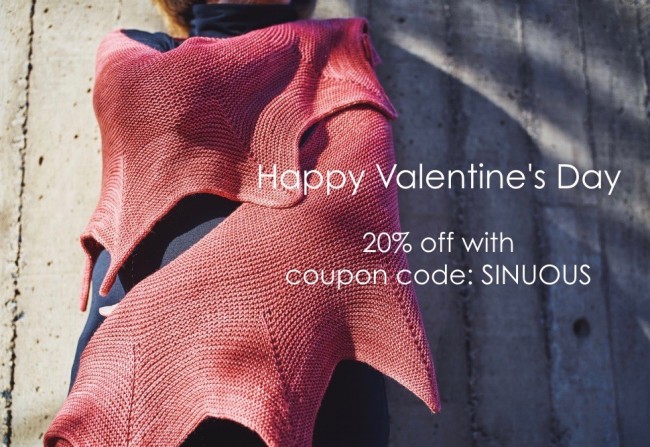 SINUOUS is an easy knit with just enough interest to keep you going to the end and the shawl is finished with a lovely I-cord edge. Once off the needles, you will love how elegant you feel when wrapped up in your own SINUOUS!
In honor of Valentine's Day, receive 20% off the pattern with coupon code: SINUOUS at check out on Ravelry!
Read more about VERSACIKNITS blog and follow us on facebook and Instagram, so make sure to follow us!
Happy knitting,
Lori