I am so excited to be relaunching one of my favorite designs. First published as part of the Shibui Mix Collection, unMix 31 has been updated to include a broader range of sizes (28"-54" bust sizes) and to be knit in a single strand of Shibui's luxe yarn, Drift. The curved hemline, A-line shaping and loose turtleneck make it as fun to knit as it is flattering to wear!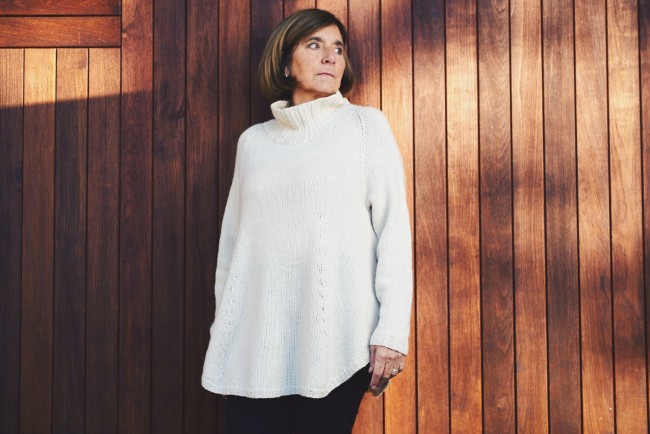 Modern lines, elegant shaping, comfortable fit and luxury yarn all come together to create this must have wardrobe staple: unMix 31!
You can see more photos, heart, queue and buy the pattern here!
Read more about VERSACIKNITS blog and follow us on facebook and Instagram, so make sure to follow us!
Happy knitting,
Lori