No time to talk, just a quick note to let you know that my newest design, SUMMER FOG, and I will be at Stitches West all weekend. Fun us both in the Yarn Culture booth Thursday, Friday and Saturday and in the Monarch Yarns booth on Sunday between 11AM and 1PM!
For now, just a peak at SUMMER FOG, an easy to wear textured vest knit in the fantastic Eden Cottage Yarns Bowland DK, which will also be available at the Yarn Culture booth!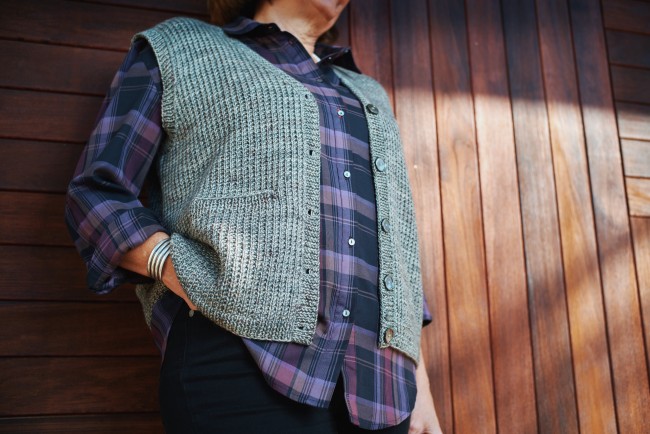 You can see more photos, heart, queue and buy the pattern here!
Read more about VERSACIKNITS on the blog and follow us on facebook and Instagram!
Happy knitting,
Lori