I am so excited to introduce WICKERWORK!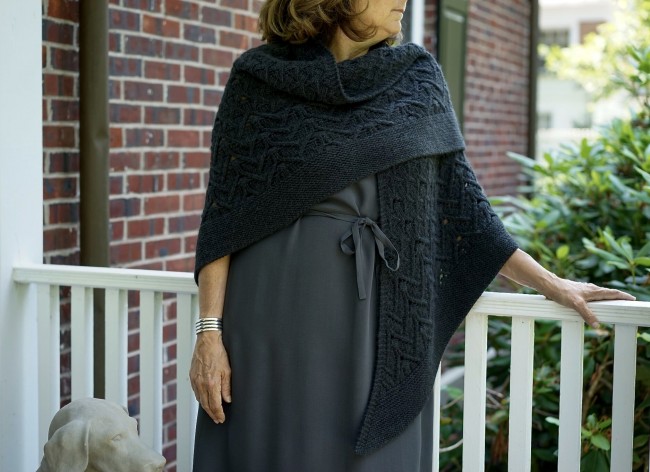 This pattern has been a long time coming! I started the first shawl last winter with a twisted stitch pattern that I admired in Barbara Walker's, Treasury of Knitting Patterns, and a wonderful skein of @jillmakesstuff Empire. I really wasn't sure how I would like a triangle shawl knit in such a bulky yarn, but the shawl took shape, I had the idea of exploring eyelet openings and then some lace! The outcome was a fabulous blanket shawl, which drapes happily over my knitting chair and often makes its way to my shoulders or lap, depending how chilly my studio becomes!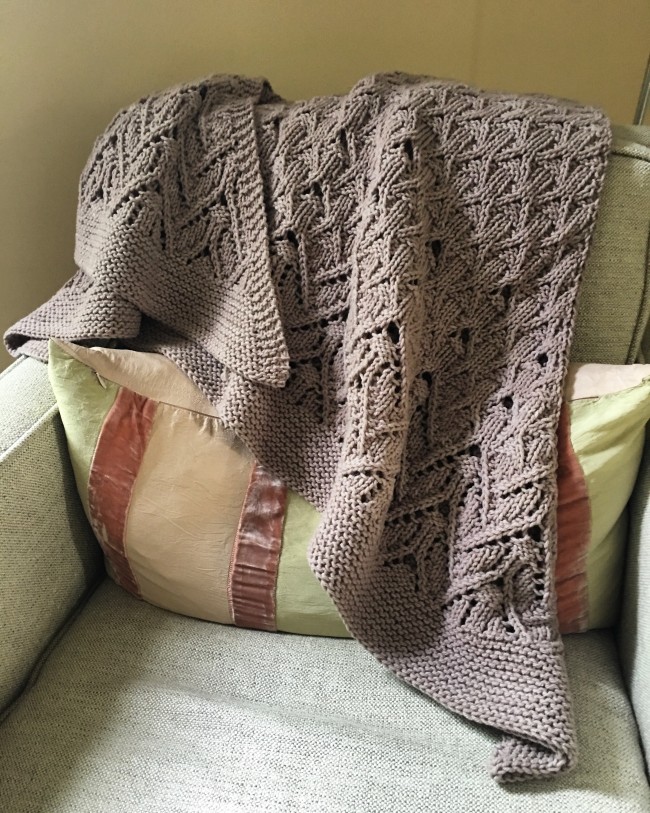 Nonetheless, as I knit, I wondered what WICKERWORK would look like if knit in lighter weight yarns. So I elicited help from some ravelry, IG and FB friends, who knit the pattern up in fingering and DK weights. The results were stunning! You can see many of the projects on Ravelry!
Meanwhile, I tried out knitting WICKERWORK in Woolfolk TOV, a fantastically soft, luxe worsted weight yarn, using one of their new colors, #11, a smokey grey with a touch of forrest green. Not only was it a wonderful yarn to knit with, the resulting "wrap" has followed me around from Squam in June to Maine all summer and I was so sorry that I had not brought it to chilly Shetland! I love it so much that I am knitting a second one as a sample (I refuse to let it travel to trunk shows and events)!
With Woolfolk introducing TOV DK (I personally am so excited because I am a DK kind of girl and you all know how much I love Woolfolk yarn), I knit another WICKERWORK in TOV DK in color #00. While the "wrap" size is the ultimate size for wrapping yourself up in on a cool evening, the "shawl" size is perfect for throwing in your bag when traveling. Now I am working on my TYND version ("shawlette" size), which I think will be the right size to keep wrapped around my neck all winter!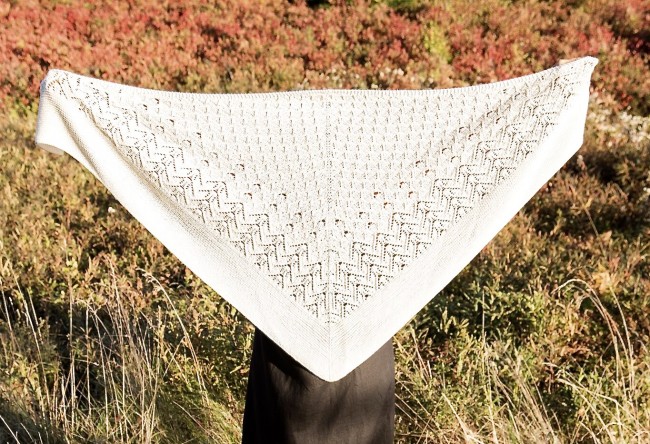 WICKERWORK is a classic triangle shawl featuring the beautiful Wickerwork Pattern which spreads out to incorporate, first, eyelets and then a stunning lace pattern. It is a fun and interesting knit worked from centre top down, starting with a  garter tab, with increases made at the edges and center to form the triangle shape. Directions are charted and written out, so you can pick whichever works best for you. And, since all of the WICKERWORKs came out so well, regardless of the weight yarn, I decided to include information in the pattern for yarns ranging from fingering to bulky weight.
I must admit that I am in love with this pattern! I hope that you do too…
Head over to ravelry to see more photos and learn more about WICKERWORK!
Read more about VERSACIKNITS on the blog and follow us on facebook and Instagram!
Happy knitting,
Lori