It started as a swatch, as many of my designs do. Kristin Ford of Woolfolk yarns sent me a skein of her worsted weight yarn, TOV, and I was inspired to try something bold. The idea was to see what happened when I juxtaposed the bold, graphic texture of twin rib and the undulating curves of all-over braided cable. It worked, so I went on to design this cozy, elegant jacket, MEANDER!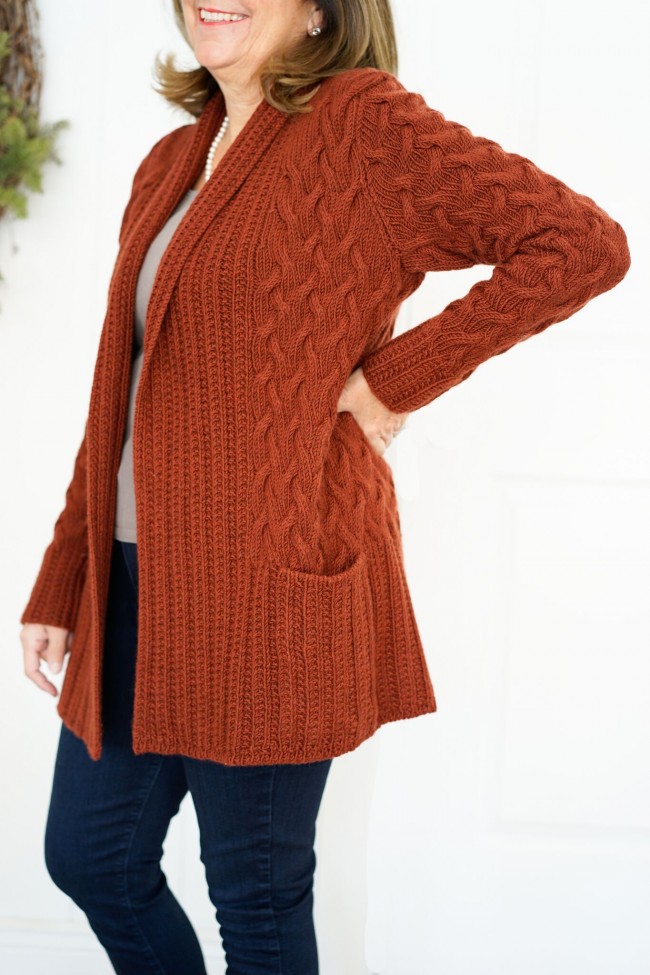 MEANDER is my answer to the winter months, when I seem to be in and out of cars, stores, my chilly studio, meetings and yoga and I want a sweater that I can wear throughout! It is elegant, cozy, luxurious and practical all at the same time. And I chose to knit mine in the extraordinary Woolfolk TOV
While the look is stunning, the devil is in the details:
The body is worked in one piece to armhole, so that the braided cable is contiguous throughout.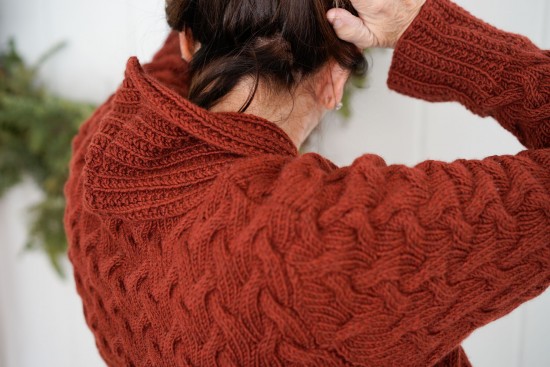 An extra-wide shawl collar is knit with the body and then continued after the shoulders are cast-off and joined behind the neck.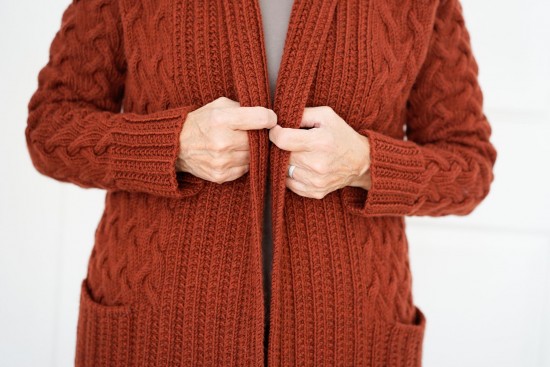 Tubular cast-ons and bind offs are used for the hem, cuffs and pocket tops, resulting beautiful edges.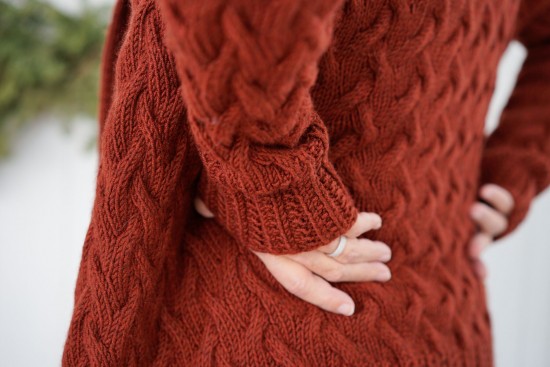 Deep pockets with set-in linings maintain smooth lines.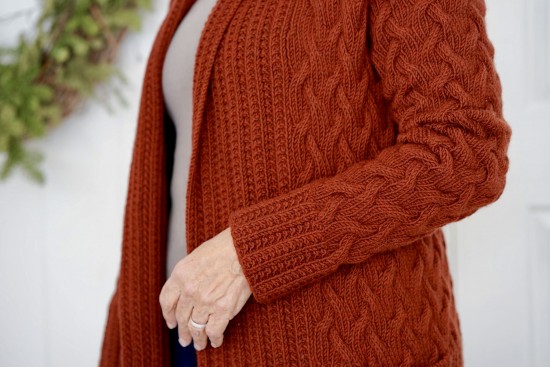 And the yarn is extraordinary, as we all have come to expect from Woolfolk! This is one of Woolfolk's stunning new colors, T10. It is a deep rust. The color has saturated the yarn in a way that give it amazing depth. And of course it is as soft as cashmere, but wears like a workhorses merino.
Head over to ravelry to see more photos of MEANDER, learn more details and heart, queue and/or buy the pattern!
Read more about VERSACIKNITS on the blog and follow us on facebook and Instagram!
Happy knitting,
Lori